FTLA Apparel ~ For The Love of Animals Apparel is an Eco Friendly, Cruelty Free, Fashionable line of Apparel for Animal Lovers, Activists, Vegans & Animal Companions.
ALL aspects of FTLA Apparel are 100% Cruelty Free, Eco Friendly, Sweat Shop Free and Animal Friendly!
Our Eco Friendly Garments are screen printed on a piece by piece, per order basis - Every order is made specifically for each customer using polyester mesh screens, non-toxic eco-friendly water-based inks and lots of TLC. 
Proudly supporting numerous non-profit animal rescue and animal welfare organizations in addition to our newest Partnership with Eden Reforestation Projects - 10 Trees are planted per every order received. The monetary donations are made from and by FTLA Apparel to Eden Reforestation Projects which they then use to plant the trees across the globe. 
Due diligence is of the upmost importance while researching, testing and ensuring that the garment manufacturers and the garments used, adhere to FTLA Apparels strict guidelines and ethical commitments. 
FTLA Apparel garments are always Ethically Sourced-  Garment & Fabric Sourcing, Sustainability, Eco Friendly Innovation & Information
ALL of the manufacturers that we use when selecting garments and fabrics are chosen because they share the same beliefs and commitments that FTLA Apparel abides by.
Our Garments are made using strict processes, fabrics and materials outlined below:
Sustainable
WRAP Accredited
Eco & Organic Fabrics
Recycled Materials
G2 Wash uses 60% less water
Non-Toxic, Low Impact Dyes 
In accordance with the Fair Labor Association (FLA) Workplace Code of Conduct 
And more
We are proud members & supporters of the following organizations:
The Humane Society of The United States Fur-Free Retailers, Designers and Brands - 
A Member of Fur Free Retailers 
PETA APPROVED VEGAN & A MEMBER OF PETA'S SHOPPING GUIDE 
Press coverage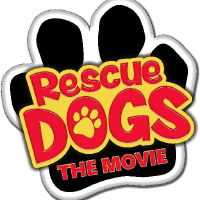 ""Clothing designer and animal advocate Kimberly Fawn Panzarella has combined her two passions to make a literal fashion statement. Panzarella is the owner of the innovative clothing company, For the Love of Animals Apparel (FTLA Apparel), which is a cruelty-free and eco-friendly clothing line for animal lovers. "I've always loved animals. It's just in my blood," Panzarella says. "A few years back, before FTLA, I became active in local rescues. Helping people find lost or missing pets, volunteering at local shelters. … It's just a huge part of me.""
Rescue Dogs The Movie - May 05, 2016
FTLA Apparel Press & Media
Press Releases
 Making Compassion the Fashion Is More Than Just a Fashion Statement -  

Peace 4 Animals Non-Profit Organization teams up with FTLA Apparel ~ For The Love of Animals Apparel to create a new line of custom shirts designed to help animals and support compassionate, ethical living.





Los Angeles, CA -- (ReleaseWire) -- 06/27/2016 -- Actress, producer, and animal advocate Katie Cleary, and Founder, Owner and Designer of FTLA Apparel, Kimberly Fawn Panzarella have been involved in animal welfare for years before creating their fashion-forward, earth friendly 

Peace 4 Animals

 clothing line at: FTLA Apparel ~ For The Love of Animals Apparel. Their compassionate message and eco-conscious designs are just an extension of how the duo feels about cruelty-free living and promoting animal welfare.
Interviews
Magazines
VegNews Magazine - Top 10 4th of July Picks - Animal Liberation Warrior Racerback Tank


"We believe that celebrating freedom applies to animals who should have the right to be free, which is why we're wearing this star-patterned tank printed with "Animal Liberation Warrior" on the Fourth. Etsy shop FTLA Apparel uses only eco-friendly inks, fabrics, and polyester mesh screens thanks to owner Kimberly Fawn Panzarella's desire to create clothing with a message. "
Collaborations 
News Paper Articles
FTLA Apparel Teams up With Ahimsa Haven Animal Rescue
Featured Online Articles
Vegan Fashion & Beauty Blog Reviews about FTLA Apparel